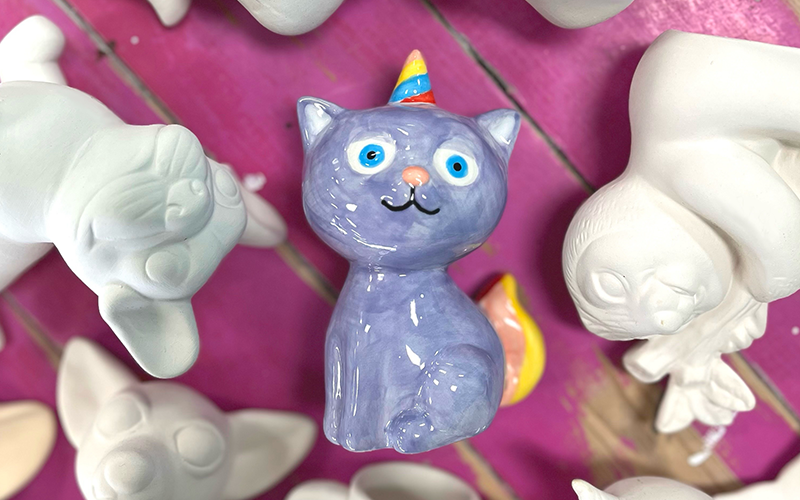 Our Figurines Package is $175 for up to 8 kids, and $17 per additional child. Cost includes pottery piece, paint, glazing & firing.  Pieces will be ready for pick up in one week. Cake, light snacks & tabletop decorations are allowed. A staff member will be on hand to help facilitate.
Birthday parties are available Saturdays from 9:30-11 or 4-5:30. Other days available upon request (excluding Sundays.) A $75 Non-Refundable Deposit is required at time of booking. Remaining balance will be due day of party.
For additional information, or to book, please contact us at 229.446.2229.